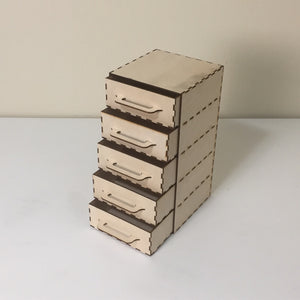 With these plans you will be able to create drawers any size you wish. Simply change the parameters in the fusion file and the drawers will automatically resize. Then just export the sketches as dxf or use the CAM Workspace to create your toolpaths.
What's included:
The Fusion 360 f3d file.
The dxf file for a draw unit 150mm x 150mm x 300mm (approximately 6" x 6" x 12")
This is a digital product, you will not receive a physical item.