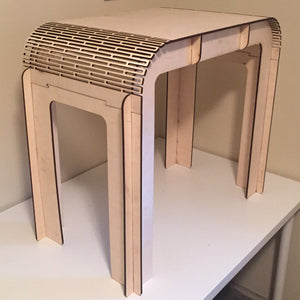 Bedside table made from 1/4" Baltic Birch. The ends of the table use a living hinge to create the curve. 
Watch this video to see how to assemble the bedside table:
https://youtu.be/H4nPnDXNdeQ?t=114
What's included:
The dxf file for the bedside table
Dimensions:
756mm x 425mm x 650mm (approximately 29.8" x 16.7" x 25.6")
This is a digital product, you will not receive a physical item.